Posts for: April, 2018
By J. Viana Paiva, Jr., D.D.S., P.A.
April 22, 2018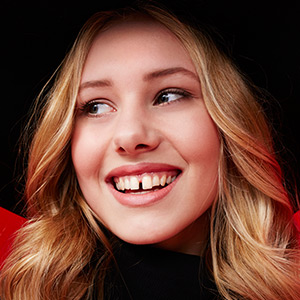 We often associate orthodontics with moving several teeth on the upper or lower arches (or both) with braces or clear aligners. But not all patients require a major endeavor — sometimes only one or a few teeth need to be moved, and not very far.
A slight gap between the two upper front teeth is one type of situation that only requires minor tooth movement: just a few teeth need to be moved and usually just a millimeter or two. The appliances needed to achieve this are also relatively simple in design: removable retainers or small scale fixed braces with small springs or elastics that place pressure against the teeth. The process may also only take a few months rather than two years as with major tooth movement.
Preparing for the procedure, though, must be undertaken with great care. We need to first determine if moving the teeth even slightly could affect the bite with the opposite teeth. We must also ensure the roots of the teeth intended for movement are in good position for allowing the space to be closed.
We must then consider the other supporting structures for the teeth. It's important for gums and bone to be healthy — if not, treating any found disease may be necessary first before beginning orthodontics. And, if the gap between the two upper teeth was created by an abnormally large frenum, the small strip of tissue connecting the lip to the upper gum, it may be necessary to remove it before tooth movement can begin to ensure the closed gap stays closed.
Like any other orthodontic treatment, minor tooth movement first requires a thorough examination with x-ray imaging to determine the exact tooth position, bite issues and the surrounding gum and bone health. We can then be reasonably certain if this straightforward procedure is right for you, and could help you obtain a more attractive smile.
If you would like more information on different orthodontic treatment choices, please contact us or schedule an appointment for a consultation. You can also learn more about this topic by reading the Dear Doctor magazine article "Minor Tooth Movement."
By J. Viana Paiva, Jr., D.D.S., P.A.
April 12, 2018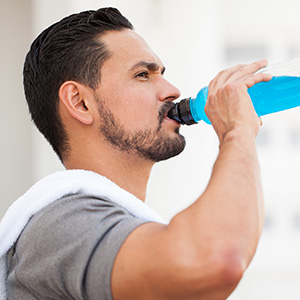 In the sports world, athletes are always looking for an edge. And it's not just college or professional sports—even Little Leaguers are focused on enhancing their performance.
That's why sports and energy drinks have rocketed in popularity. With marketing pitches promising to increase stamina or replace lost nutrients from strenuous workouts, it's not unusual to find these beverages in sports bags or the team water cooler.
But there's a downside to them regarding your dental health—they're often high in sugar and acidity. Both drink types could increase your risk of tooth decay or periodontal (gum) disease over time.
Sugar is a primary food source for the bacteria that can trigger a gum infection. They also produce acid, which at high levels can erode tooth enamel and lead to tooth decay. The risk for enamel erosion also increases with the drink's acidity.
You can lessen your risk of these unpleasant outcomes by restricting your consumption of these beverages. In fact, unless your sports activity is highly strenuous for long periods, your best hydration choice is usually water.
But if you do drink a sports or energy drink for an extra lift, be sure to take these precautions for the sake of your teeth:
Try to drink them only at mealtimes. Continually sipping on these drinks between meals never gives your saliva a chance to neutralize mouth acid. Reserving acidic foods and beverages for mealtimes will allow saliva to catch up until the next meal.
Rinse with water after your drink. Water usually has a neutral pH. This can help dilute mouth acid and reduce the mouth's overall acidity.
Don't brush right after drinking or eating. Increased acid that can occur right after drinking or eating can immediately soften tooth enamel, but saliva can neutralize and help restore minerals to tooth enamel within an hour. Brushing during this period could remove tiny bits of the enamel's minerals.
Taking these precautions will help keep sports or energy drinks from eroding your tooth enamel. Once it's gone, you won't be able to get it back.
If you would like more information on protecting your tooth enamel, please contact us or schedule an appointment for a consultation. You can also learn more about this topic by reading the Dear Doctor magazine article "Think Before You Drink: Sports and Energy Beverages Bathe Teeth in Erosive Acids."