Posts for: December, 2020
By J. Viana Paiva, Jr., D.D.S., P.A.
December 21, 2020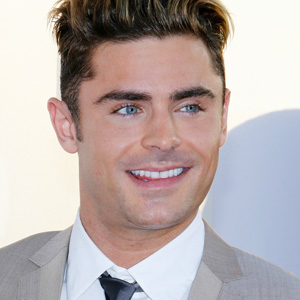 Actor Zac Efron has one of the top smiles in a business known for beautiful smiles. Bursting on the scene in 2006 at age 18 in High School Musical, Efron has steadily increased his range of acting roles. He recently starred as Ted Bundy on Netflix, wearing prosthetics to match the notorious serial killer's crooked teeth.
With his growing fame, Efron's attractive smile has become one of his more memorable attributes. But it wasn't always so. Before Hollywood, Efron's smile was less than perfect with small, uneven teeth and a gap between his top front teeth. Before and after pictures, though, make it quite apparent that the actor has undergone a significant smile makeover.
While fans are abuzz on the 411 regarding his dental work, Efron himself has been hush-hush about his smile transformation. We won't join the speculation: Instead, here are a few possible ways you can get a more attractive smile like Zac Efron.
Teeth whitening. A single-visit, non-invasive teeth whitening procedure can transform your dull, stained teeth into a brighter, more attractive smile. Although the effect isn't permanent, it could last a few years with a professional whitening and good oral practices. Having it done professionally also gives you more control over the level of shading you prefer—from soft natural white to dazzling Hollywood bright.
Orthodontics. Like Efron, if your teeth aren't quite in proper alignment, straightening them can make a big difference in your appearance (and your oral health as well). Braces are the tried and true method for moving teeth, but you may also be able to choose clear aligner trays, which are much less noticeable than braces. And don't worry about your age: Anyone with reasonably good dental health can undergo orthodontics.
Bonding. We may be able to correct chips and other slight tooth flaws with durable composite resins. After preparing your tooth and matching the material to your particular color, we apply it directly to your tooth in successive layers. After hardening, the unsightly defect is no more—and your smile is more attractive.
Veneers. Dental veneers are the next step up for more advanced defects. We bond these thin, custom-made layers of dental porcelain to the front of teeth to mask chips, heavy staining and slight tooth gaps. Although we often need to permanently remove a small amount of tooth enamel, veneers are still less invasive than some other restorations. And your before and after could be just as amazing as Zac Efron's.
Improving one's smile isn't reserved for stars like Zac Efron. There are ways to correct just about any dental defect, many of which don't require an A-lister's bank account. With a little dental "magic," you could transform your smile.
If you would like more information about how to give your smile a boost, please contact us or schedule a consultation. To learn more, read the Dear Doctor magazine articles "The Magic of Orthodontics" and "Porcelain Veneers."
By J. Viana Paiva, Jr., D.D.S., P.A.
December 09, 2020
During this time of year, many of us dust off traditional family recipes and make our favorite holiday treats. There is, however, a small price to pay for all that nostalgic goodness in the shape of a few extra pounds to deal with in the new year. We may also be increasing the risk for something even more unpleasant: tooth decay.
The main cause, of course, is a certain carbohydrate integral to many holiday goodies: sugar.  We humans love it, but so do oral bacteria that readily devour any sugar lingering in our mouth after eating. This fuels bacterial reproduction, which in turn increases the production of acid that softens tooth enamel.
There are a number of strategies you can follow to reduce this effect. You can remove sugar completely from your holiday preparations—and risk family and friends "voting you off the island." Or, you can try these tips for easing the impact of holiday sugar on your dental health.
Look for ways to reduce sugar. Just because you're not throwing the sugar bowl out the window doesn't mean you have to go all out using it. Instead, try to modify older recipes (or look for newer versions) to decrease the amount of sugar in candies and baked goods. You may also consider alternative sweeteners like sucralose that tolerate high baking temperatures.
Balance savory with sweet. Not all holiday treats need to be sweet—you can add items that take advantage of more savory seasonings. For example, try offering up popcorn with a sprinkling of cinnamon or other holiday spice, or a creative assortment of cheeses (which in turn promote saliva flow to neutralize acid).
Combine treats with mealtimes. Continuous snacking may be part of the holiday tradition, but it can also raise the risk for tooth decay. Acidity increases when we eat, but saliva normally neutralizes it within thirty minutes to an hour. However, saliva can get overwhelmed during continuous snacking, resulting in longer periods of high acidity that damages tooth enamel. Instead, try to combine snack times with mealtimes.
Don't neglect your oral hygiene. Even though things can get hectic during the holidays, make a point of keeping up daily brushing and flossing. Regular hygiene keeps dental plaque, a thin film of harmful bacteria and food particles (including sugar), from building up on your teeth. Reducing plaque lowers your overall decay risk. Attention to oral health through your day-to-day dental hygiene routine along with regular professional cleanings and checkups is the best thing you can do to avoid dental disease.
The holidays should be a joyous time for you and your family. They can also be a healthy time for your teeth and gums, if you minimize the role of sugar in your holiday treats.
If you would like more information about boosting your dental health, please contact us or schedule a consultation. To learn more, read the Dear Doctor magazine articles "Nutrition & Oral Health" and "The Bitter Truth About Sugar."