Posts for tag: root canal treatment
By J. Viana Paiva, Jr., D.D.S., P.A.
July 31, 2020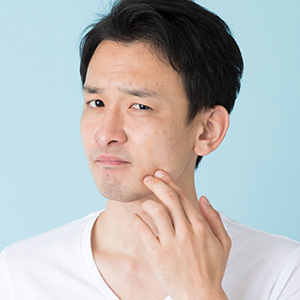 Bad news at your last dental visit: You have a decayed tooth. And not just in the enamel—the decay has invaded the tooth's inner pulp and the resulting infection is threatening the supporting bone structure.
You're thinking that tooth is toast. Then comes the good news: your dentist believes the tooth can be rescued with a root canal treatment.
But then you begin thinking about how often Uncle Sid says he'd rather undergo a colonoscopy than have a root canal. Is the procedure really as painful and uncomfortable as popular culture says it is? What is a root canal really like?
First step: Things go numb. Uncle Sid is wrong: A root canal treatment is painless because your dentist will first make sure the entire area involving the tooth is anesthetized. This does involve injecting the local anesthetic deep within the tissues, but you won't even feel the needle prick thanks to topical anesthesia applied to the surface gums.
Second step: Drilling deep. After applying a protective dam to isolate the infected tooth from its neighbors, your dentist will drill a small access hole through the enamel and dentin to reach the pulp and root canals. If it's one of the larger back teeth, the access hole is usually drilled in the tooth's biting surface; in a front tooth, the hole is usually located on the tongue side.
Third Step: Removing diseased tissue. Using special instruments, your dentist will remove the diseased tissue in the pulp and root canals, essentially stopping the infection and any tooth pain you've been experiencing. The empty pulp chamber and canals are often then disinfected with a special antibacterial solution.
Fourth Step: Protecting the tooth. After some shaping, the pulp chamber and root canals are filled with a special filling to prevent further infection. The access hole is then filled and sealed to complete the procedure. At some point in the future, the tooth typically will need a crown to add support and further protection.
You may have some minor discomfort afterward, but this can usually be managed with a mild pain reliever like ibuprofen or acetaminophen. After a week or so, you'll be good as new—and so will your tooth.
If you would like more information on root canal therapy, please contact us or schedule an appointment for a consultation. You can also learn more about this topic by reading the Dear Doctor magazine article "A Step-By-Step Guide to Root Canal Treatment."
By J. Viana Paiva, Jr., D.D.S., P.A.
December 15, 2016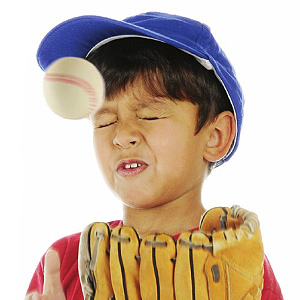 Children have a lot of energy that's often channeled through physical activities and sports. Unfortunately, this also increases their risk of injuries, particularly to their teeth.
Injuries to the mouth can endanger permanent teeth's survival. For an older tooth, a root canal treatment might be in order. Not so, though, for a pre-adolescent tooth, even if it is permanent.
A young permanent tooth is still developing dentin, the large layer just below the enamel. This growth depends on the connective tissue, blood vessels and nerves within the pulp in the center of the tooth. Because a root canal treatment removes all of this tissue, it could stunt dentin and root growth and endanger the tooth's future.
Instead, we may need to treat it with one of a number of modified versions of a root canal, depending on what we find. If the tooth's pulp is unexposed, for example, we may need only to remove the damaged dentin, while still leaving a barrier of dentin to protect the pulp. We then apply an antibacterial agent to minimize infection and fill in the area where we've removed tooth structure.
If some of the pulp is exposed, we may perform a pulpotomy to remove just the affected pulp and any overgrown tissue. We then place a substance that encourages dentin growth and seal it in with a filling. If we go deeper toward the root end, we might also perform procedures that encourage the remaining pulp to form into a root end to stabilize the tooth.
If the entire pulp has been damaged beyond salvage, we may then turn to a procedure called an apexification. In this case we clean out the pulp chamber; at the root end we place mineral trioxide aggregate (MTA), a growth stimulator that encourages surrounding bone to heal and grow. We then fill in the root canals and chamber with a special filling called gutta percha to seal the tooth.
The deeper we must penetrate into the pulp, the higher the chances the young tooth's dentin and roots won't form properly, leading to later problems and possible loss. But by employing the appropriate one of these methods, we can minimize the risk and give your child's damaged tooth a fighting chance.
If you would like more information on children and dental injuries, please contact us or schedule an appointment for a consultation. You can also learn more about this topic by reading the Dear Doctor magazine article "Saving New Permanent Teeth after Injury."